Description
Spiral staircase – Civik Zink – DIY kit
The Civik Zink by Italian producer Fontanot is a galvanised spiral staircase with an industrial look. Resistant against all weather conditions en available in 3 diameters: 120, 140 and 160 cm.
The staircase has a standard height of 305 cm and can be upgraded to 376 cm with additional parts. The standard version consists of 12 galvanised stair treads and 1 platform. The staircase is mounted on the ground, the platform is mounted against the floor for a stability.

The Civik Zink staircase is usable with a square, rectangular or circular stairwell opening. It's also possible to mount the staircase directly to the upper floor if no stairwell opening is available.
The staircase with 12 stair treads and platform makes a turn of about 360 degrees.
The staircase comes standard with a railing. This consists of galvanised steel balusters  and black PVC handrailing with aluminium core.

By purchasing 1 or more additional stair treads, you can reach the maximum height of 376 cm. in case you add stair treads, it's necessary to also purchase additional 82 cm central poles. The additional stair treads and central poles are also available on here.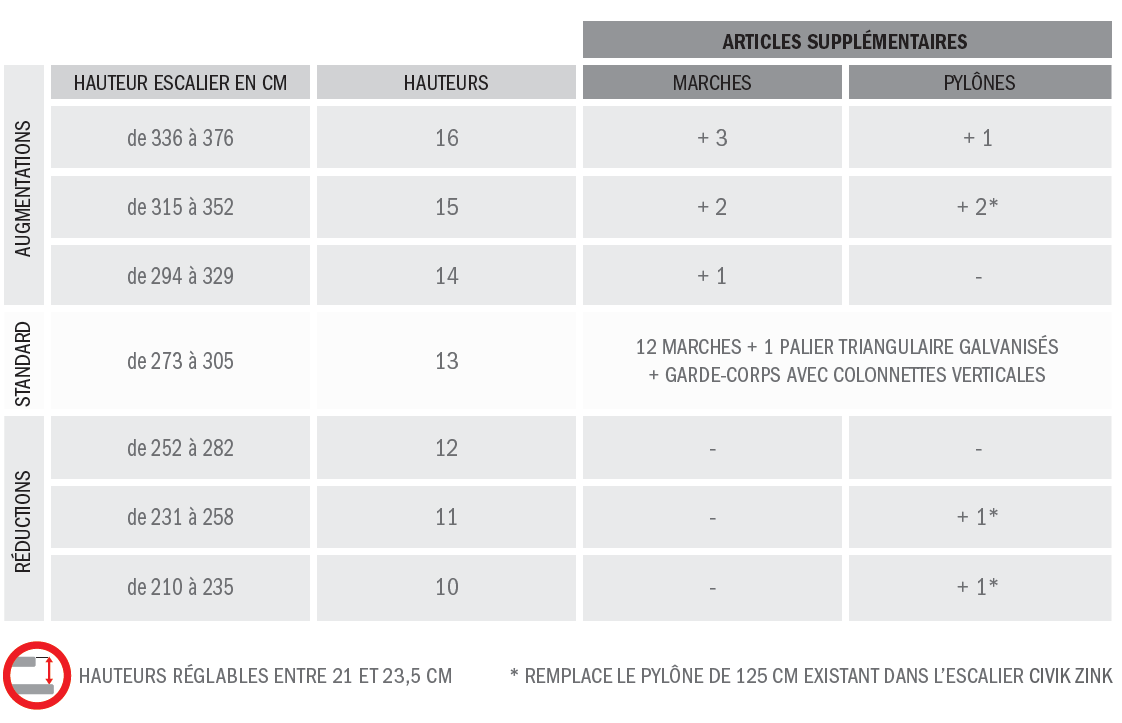 The stair case is delivered in parts in a crate with clear instructions.
If something is still not clear, do not hesitate to ask us for more information.
Delivery of this product takes longer because of import from Italy.